Investments
Merkurhaus
In one of Victory's earliest transactions, we identified Germany's potential to recover quickly following the global financial crisis.
Merkurhaus was an art deco department store of architectural significance built in the early 1930s.
It had been vacant for some time because it had been cut off for years from the rest of the prime retail street due to public infrastructure construction works.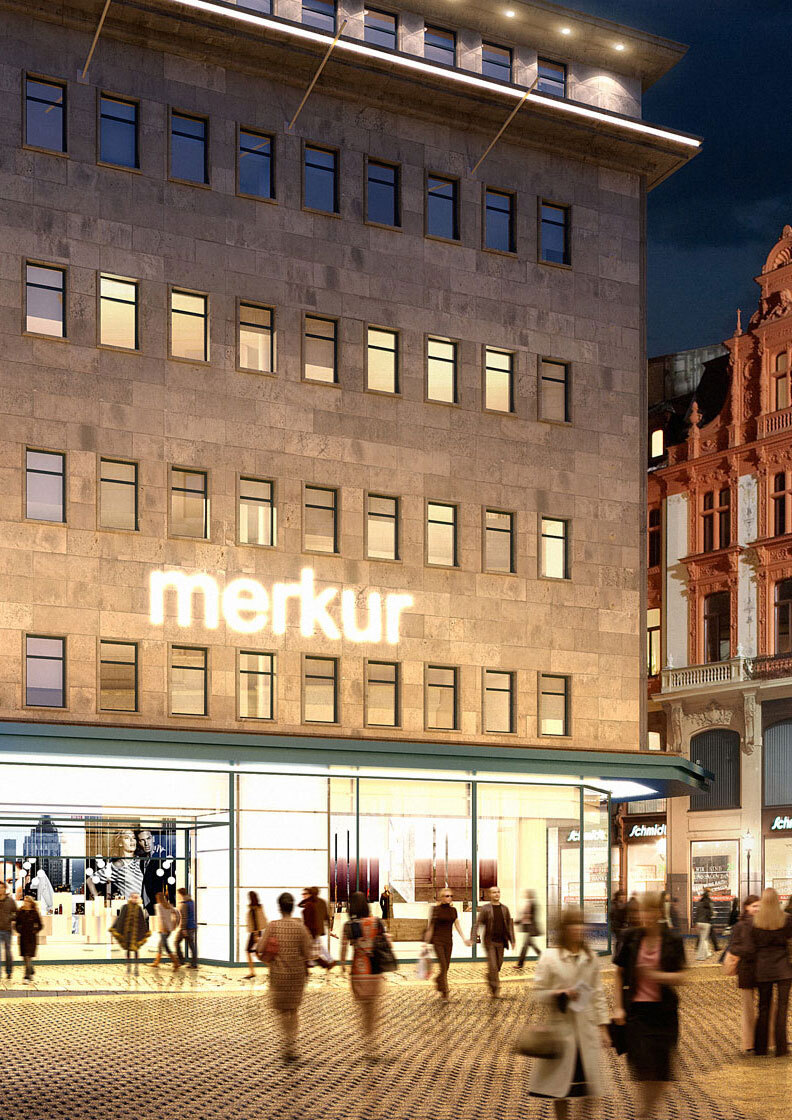 Victory anticipated the changes that would come from a combination of the economic recovery following the crisis, the reopening of the street, and most importantly improved transport access. A new metro project was being built in the city and one of the key stops was directly in front Merkurhaus
When we first acquired the building, nobody understood our vision as there had never been a metro and its delivery was still some time away. Since no one could "see" what we believed in, we decided to "show" them that vision through cutting-edge digital marketing, which had never been used or seen locally before. This resulted in very positive momentum and successfully persuaded market leading retailers to take all of the retail space in the building.